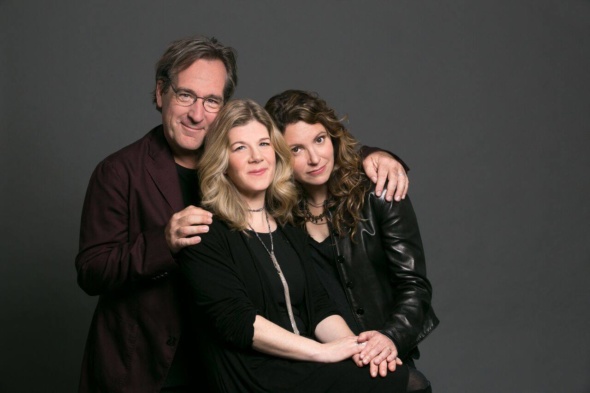 Cry Cry Cry
"Lucy Kaplansky, Richard Shindell and Dar Williams revive their celebrated folk-pop collaboration for their first performances in nineteen years. The band recorded their eponymous debut in 1998 for Razor & Tie Records followed by a sold-out nationwide tour including New York's Town Hall. The collection of twelve mostly cover songs was really a tribute to fellow singer-songwriters. A mainstay on radio during the late 1990s and early 2000s, the album ranked fourth among AAA radio station's most played records in 1999 and continued in high rotation well into the 2000s. The record was consistently praised by the press: The Washington Post raved, "Cry Cry Cry illustrates the advantages of taking the best works of contemporary folk musicians and fleshing them out with lovely, three-part harmonies" and the New York Times cheered for the trio's "gorgeous harmonies." Entertainment Weekly wrote "Cry Cry Cry's purity of heart and sound is spirit renewing."
April 13, 2018  @St. Mark's Cathedral, 8p show, 7pm doors
A unique open floor concert experience, quiet picnics welcome. Seating available, including chairs, benches, and floor space.  All ages, bar w ID.

Bar w/ ID. Profits to charity thanks to the generosity of our local sponsors: Two Beers, Schilling Cider, Ninkasi, Georgetown Brewing, Seattle Cider, Fremont Brewing, Brew Dr. Kombucha, Sound Spirits, Wilridge Winery, and Proletariat.