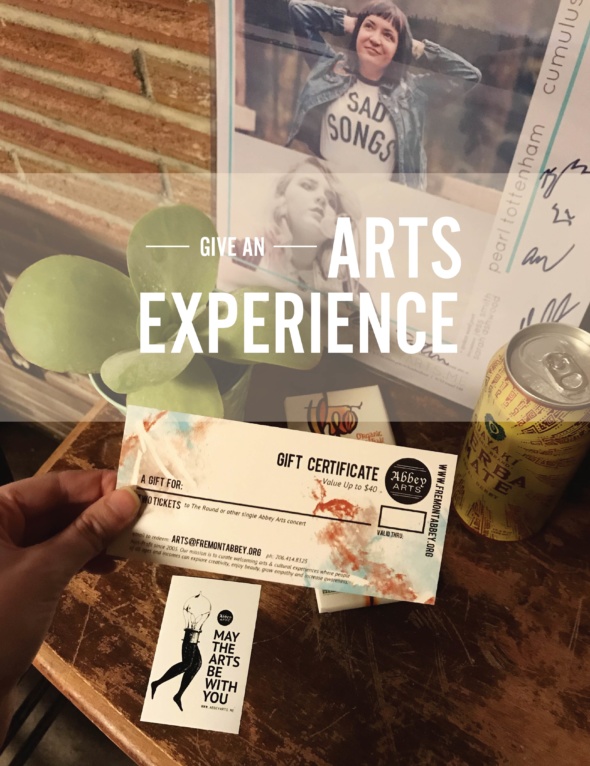 ($10 discount code) Still need to get a few gifts? We've got you covered with our "Arts Experience" packages (no driving or wrapping needed!). Gift Certificates include a concert ticket for two people, a voucher for any two concession items (non-alcoholic), and an Abbey Arts sticker and poster of their choice!
The perfect gift for any music/art lover in your life. And with this $10 discount code you've got options including upgrades to reserved seats and a chance to meet the band!
with $10 discount code through 12/31.   Certificates are valid through the end of 2018.