@ Bloedel Hall, St Mark's on Capitol Hill.  1245 10th Ave East.  Tickets and info: www.themoth.org/events
Limited parking for February & March events, please carpool or bus/bike/walk.   
8pm event, 7pm doors, waiting list goes up at 6:30pm for 8pm entry based on space available (typically 20-50 spots open). Sign up here with your email if you prefer.   All ages, bar w/ ID, mostly seated.
SPECIAL THANKS TO OUR SPONSORS: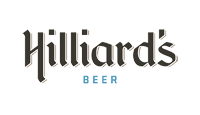 We serve local Hilliards beer & Washington wine from Wilridge Winery, plus a rotating cocktail. Fundraiser for Abbey Arts, all profits from bar sales go to support arts & community programs.