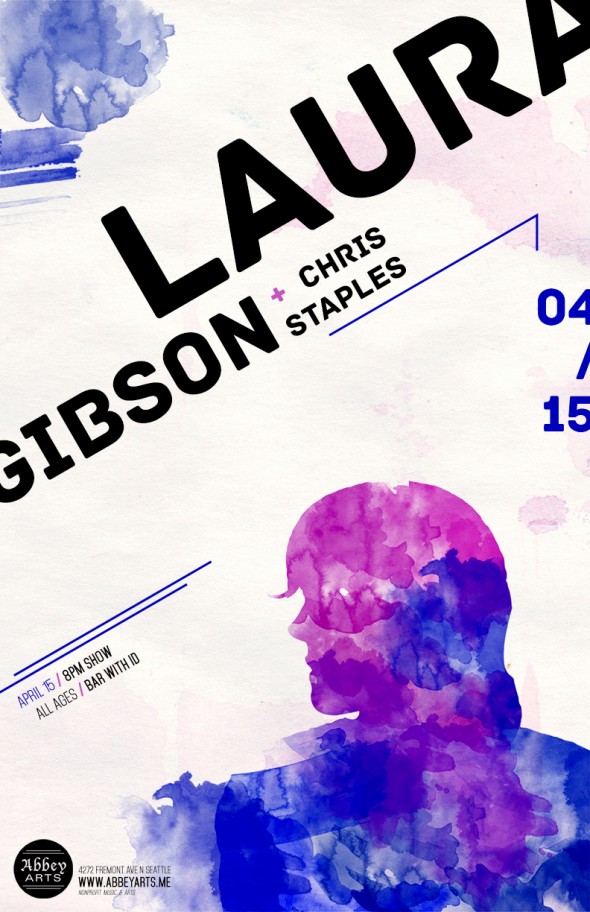 4/15 Laura Gibson, Chris Staples
"When Bob Boilen introduced Laura Gibson at the recording of the first-ever Tiny Desk Concert, he said, 'This might be the start of something, it might not be.' New beginnings can usher in new waves of creativity and — as the Tiny Desks have done for us — Laura Gibson's move to New York City in 2014 has been a powerful rejuvenation for her. Since then, her apartment and possessions were destroyed, she was thousands of miles from home, yet she not only stood resilient but channeled those feelings into a big, bold, electric sound on Empire Builder."  – NPR All Songs Considered | Free listen
Empire Builder is out April 1 on Barsuk Records.  
Oregon singer/songwriter LAURA GIBSON is a remarkable lyricist with an unforgettable voice, writing about timeless questions of the human condition.  In past she has collaborated with Calexico, The Dodos and Colin Meloy (of The Decemberists), and her new album, Empire Builder will be out April 1 on Barsuk Records.   
"The sound of a confident artist stretching her own limits, without losing sight of the warmth, richness, subtlety and haunted beauty that made her worth celebrating in the first place." NPR / National Public Radio 
 "As a songwriter she's preoccupied with those timeless questions of the human condition…Themes of love, loss, regret, and mortality crop up often, and, significantly, they're well-served by the surrounding songcraft."  Pitchfork 
SUPPORT:  Have a drink for charity! We serve local beer from Two Beers; local cider from Seattle Cider and Schilling Cider; Washington wine from Wilridge Winery, a rotating cocktail from Sound Spirits Distillery. This is a fundraiser event for Literacy Source, building a literate community and promoting self-sufficiency by providing learner-centered instruction to adults in English literacy and basic life skills.