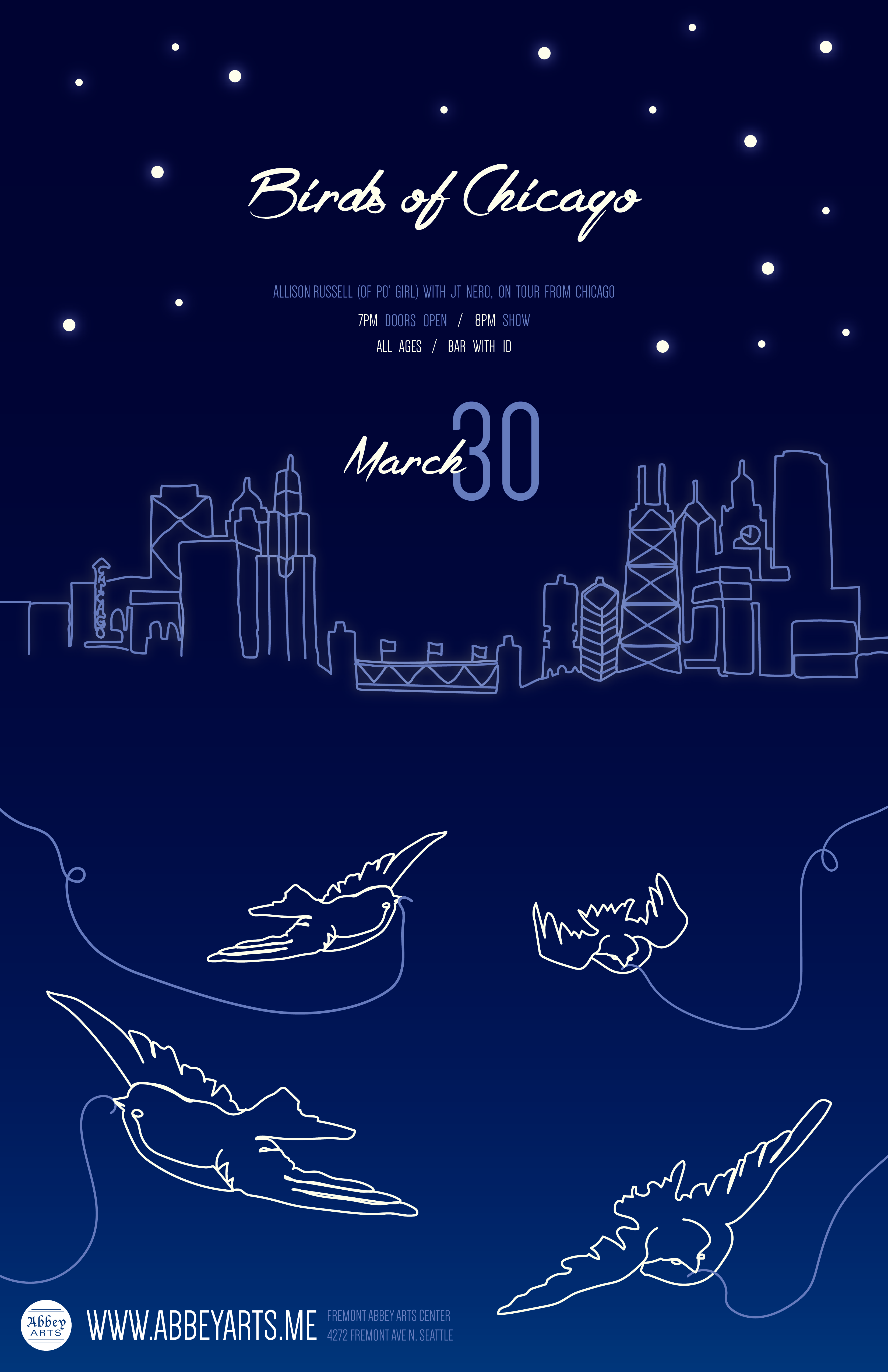 Birds of Chicago (full band), with guest Raina Rose (Portland)
"…[Birds of Chicago] performances often feel playful, from the hearty rapport of their harmonizing to Russell's capricious sculpting of enunciation, phrasing and tone. They show us a way to fully live with the awareness that nothing's forever and everything's at stake." – NPR First Listen
Birds of Chicago was born in 2012 when JT Nero began writing for his vocal star-muse, Allison Russell. Both were accomplished singer/songwriters with projects of their own, Nero with JT and the Clouds and Russell with the acclaimed Canadian roots outfit Po' Girl, but together there was an unmistakable chemistry. 
Music this raw and soul-rich demands to be experienced live, and Birds of Chicago have developed a fervent following, touring 200 nights a year since their formation in late 2012.  For these Birds, singing for a room full of new people, hearts wide open, keeps off the cold and chases off the shadows. 2016 will find the band in constant motion – from sea to sea and beyond.
SUPPORT:  Have a drink for charity! We serve local beer from Two Beers; local cider from Seattle Cider and Schilling Cider; Washington wine from Wilridge Winery, a rotating cocktail from Sound Spirits Distillery. This is a fundraiser for 6th Day Dance, a nonprofit dedicated to bridging the gap between dancers and those with mental or physical disabilities.