11/20 The Banner Days (Bradford Loomis/Beth Whitney) Album Release
with Tim Wilson (Ivan & Alyosha), Emily Ann Peterson

"A banner day" is an old saying referring to a day so good, you could hang a banner over the whole thing in celebration. New Seattle duo, The Banner Days, aims to take that nostalgia we typically relegate for yesterdays past, and put it right in our hands for today, tomorrow, and the next.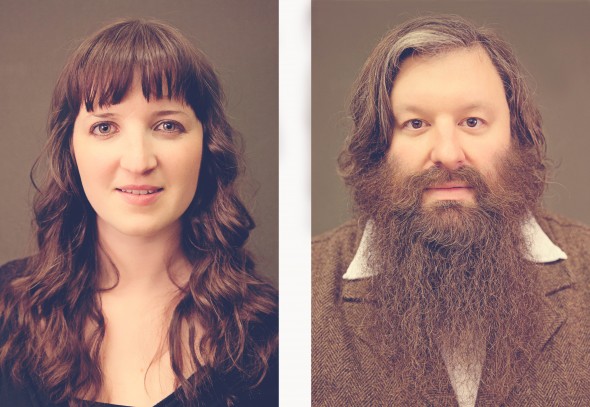 About The Banner Days: After the self-titled 2014 release of their critically acclaimed and award-winning album, northwest songwriters, Beth Whitney and Bradford Loomis, along with Beth's husband/upright bassist, Aaron Fishburn, teamed up again with producer, Brandon Bee, to capture their unique take on some beloved hymn classics both ancient and modern. Hand Me a Hymnal spans the wide breadth from soulful, joyous gospel, to brooding Appalachian ballads; from foot stomping bluegrass to swanky R&B and makes the distance seem miniscule. 
With their dramatic crescendos, minimalist intensity, and intricate harmonies, The Banner Days have elicited comparisons to The Civil Wars and the Swell Season. 
…"There's something so magical about the chemistry that Bradford Loomis & Beth Whitney bring…Whitney's sweet yet strong vocals paired with Loomis' expressive range make this duo one powerhouse of a pairing.  -SMI