1245 10th Ave East
OneBeat 2015 Music Event – 25 performers from 17 countries 
w/ special guest Naomi Wachira

8:00 event, 7:00 doors, all ages, bar w/ ID, free parking, TICKETS AT THE DOOR TONIGHT, 7pm
Global Resonance, an evening of reflective music featuring 25 musicians from 17 countries, in collaboration with Seattle artists.
Information:  Attendees are welcome to bring cushions, blankets, pillows, etc. and sit all around the massive space including right up around the low stage. Chairs & benches also provided.  
*All bar profits go to Greening the Abbey Campaign managed by Church of the Apostles. Thanks to St Mark's Episcopal Cathedral for supporting local nonprofit arts programs as well. 
The closing event of OneBeat Seattle, this reflective, mostly-acoustic performance will invite OneBeat artists, joined by local collaborators, to use the gorgeous resonant space of St. Mark's Cathedral to reflect on the new aesthetic and political possibilities that emerged from our month of collective residency. This journey of 25 musicians from 17 countries will end not so much with a bang, but with freshly-minted songs and other original works that celebrate our common humanity, reflect on the struggles behind us, and look forward to the long path ahead.
OneBeat is a pioneering music diplomacy initiative from the U.S. Department of State that brings the world's brightest artists and musicians together for a dynamic one-month creative residency in the United States. The goal: promote cross-cultural collaboration between artists of diverse backgrounds, and demonstrate how it's possible to transcend boundaries of race, region, religion and politics through music.
Established in 2012, the program is produced by Found Sound Nation and since its first iteration, has hosted 82 musicians of varying aesthetics and artist vision from 35 countries, and produced performances in 20+ cities across the U.S., as well as 30+ public music education workshops and over 50 publicly available audio recordings through a unique system of portable crowd-sourced music creation called "street studios."
In 2015, after three years of successful programming, OneBeat is now launching its most ambitious endeavor—ONEBEAT2015: Seattle, a week-long collaboration with the City of Seattle designed to promote creative collaboration between the region's revolutionary music industry and OneBeat's global network of artists, and draw local audiences and organizations together via vibrant world music performances and educational events.  www.1beat.org
Produced with presenting support from the City of Seattle's Office of Film + Music and Office of Arts & Culture, participating support of EMP, Seattle Art Museum, World Affairs Council, Abbey Arts, Columbia City Theater and Creative Advantage, creative support of local artists.*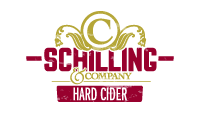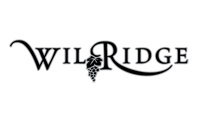 + Check out the video from 2014's final show: