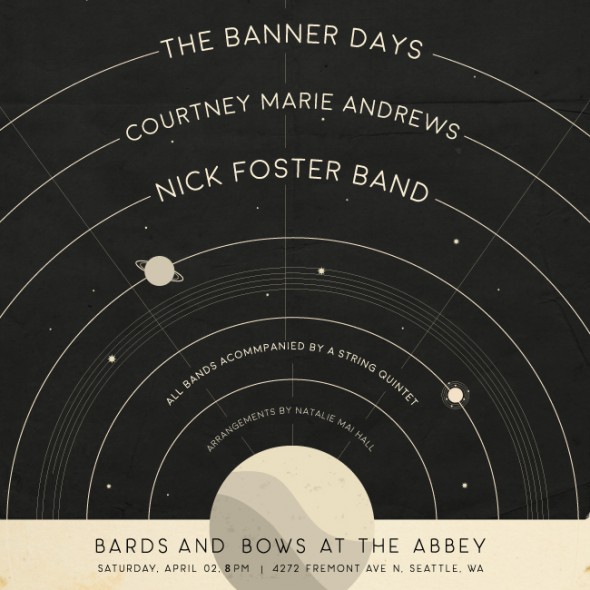 A Night of Strings with The Banner Days, Courtney Marie Andrews, and Nick Foster
A magical night of storytelling and song paired with the delicate vibrancy of a string quartet. All three acts will take turns showcasing their songs in a new light.
The Banner Days – www.thebannerdays.com  "Artists, Bradford Loomis and Beth Whitney, are as different as mountain and sea, but somewhere between Beth's delicate, pure, and melodious voice and Bradford's soulful, growling tone there is a heart swelling crash of harmonious blend that is The Banner Days."
Courtney Marie Andrews – www.courtneymarieandrews.com "Courtney sings with feeling, from somewhere deep within.  Some might call her roots country, but really she's just full of the sounds of America. A bit Appalachian, a bit Rocky Mountain, and a bit of her own thing, Courtney Marie Andrews has the rambler's range and the troubadour's sincerity."
Nick Foster – www.nickfosterseattle.com "Nick Foster makes use of a compelling folk and country songwriting style. The lyrically driven songs are centered in a sincere and earnest tone and punctuated by an unyielding honesty."
All ages, mostly seated, bar with ID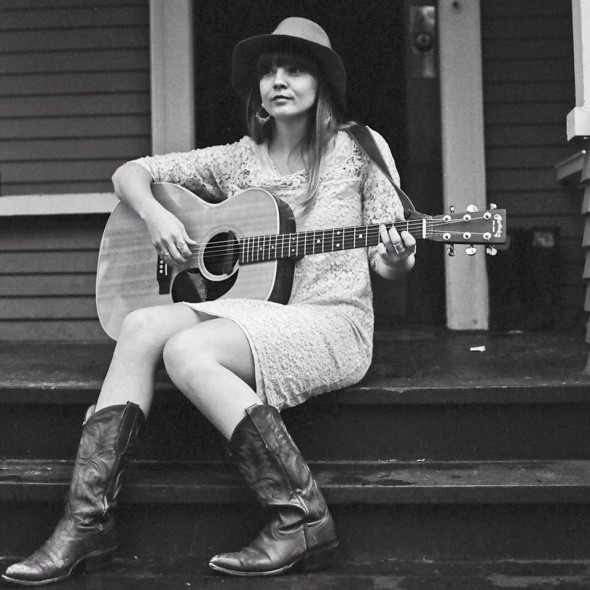 SUPPORT:  Have a drink for charity! We serve local beer from Two Beers; local cider from Seattle Cider and Schilling Cider; Washington wine from Wilridge Winery, a rotating cocktail from Sound Spirits Distillery. This is a fundraiser for 6th Day Dance, a nonprofit dedicated to bridging the gap between dancers and those with mental or physical disabilities.