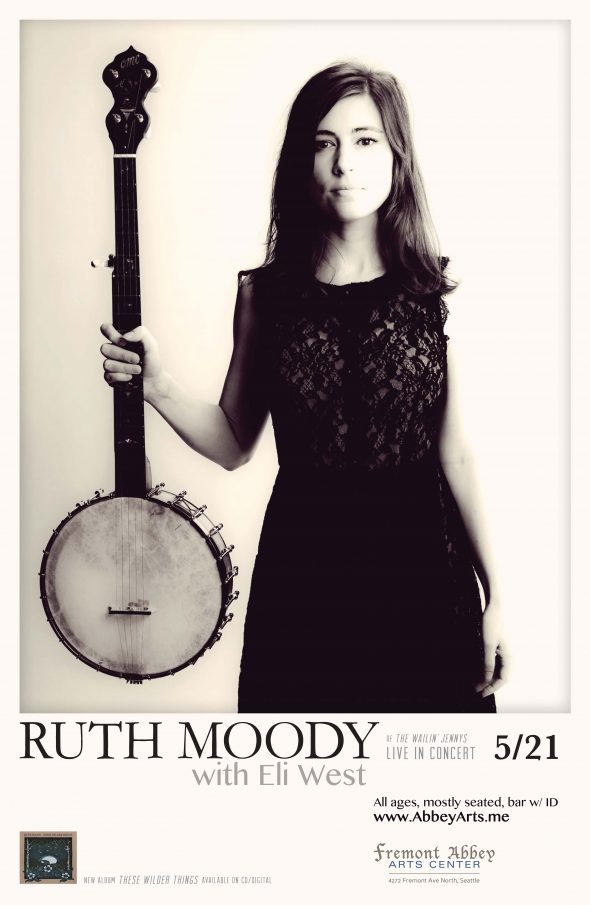 5/21 The Ruth Moody Band (of the Wailin' Jennys) w/ Eli West

All ages, mostly seated, Bar w/ID
https://www.youtube.com/watch?v=NF6vy2Lo51o
https://www.youtube.com/watch?v=BJbRLHh3j_8
Ruth Moody is an Australian-born, two-time Juno Award winning singer-songwriter from Winnipeg, Canada. Founding and current member of the internationally renowned, Billboard-charting trio The Wailin' Jennys, she has performed in sold-out venues around the world, made numerous critically-acclaimed albums, and has appeared more than a dozen times on the popular American radio show A Prairie Home Companion.
The Ruth Moody Band is Adrian Dolan on fiddle, mandolin, viola, mandola and vocals; Adam Dobres on guitars, ukulele and vocals; and Sam Howard on upright bass and vocals.
"Moody's voice is clear and deceptively wistful, capable of conveying powerful and dark emotions".   – The Telegraph
"Moody possesses a fine clear voice, one that can swoop from a tremulous whisper to a full-throated holler and back again, and it has a smoothness and sweetness that is rare." – Pop Matters
SUPPORT:  Have a drink for charity! We serve local beer from Two Beers; local cider from Seattle Cider and Schilling Cider; Washington wine from Wilridge Winery, a rotating cocktail from Sound Spirits Distillery. This is a fundraiser for 6th Day Dance, a nonprofit dedicated to bridging the gap between dancers and those with mental or physical disabilities.