{Naomi Wachira}

{Eric Anderson of Cataldo}
BUY TICKETS ONLINE or call 206.838.4333
{TICKETS AVAILABLE AT THE DOOR TONIGHT!}

On Saturday, Dec 6th we're holding a fabulous dinner party and fundraiser to empower nonprofit arts programs & cultural events in Seattle for people of all ages and incomes. Because arts & community matter. And we can't do this without you.  Abbey Arts programs are held in Fremont, Ballard, and Capitol Hill. Non-religious. Since 2005.
The Triple Door serves fabulous food & drink from the Wild Ginger menu and features plush booths and very high end sound & lights. Don't miss it!
The 2014 edition of The Winter Round features:
Naomi Wachira
Eric Anderson (Cataldo)
&Yet
plus young up & coming artists Lizzy & Jonny Gundersen (Le Wrens), Sophia Duccini and the band Coho
Slam Poets:  Matt Gano, Chelsey Richardson
Live Painters:
Siolo Thompson painting one large piece to auction off, benefiting Abbey Arts!
Fritha Strand painting small pieces for any $100+ donor
A HUGE thanks for all the artists supporting this event.
DEC 6, 8pm show @ The Triple Door, below Wild Ginger across from Benaroya Hall at 216 Union Street, Seattle, WA 98101
Doors open 6:30pm for full dinner service
BUY TICKETS or call 206.838.4333
{Siolo Thompson}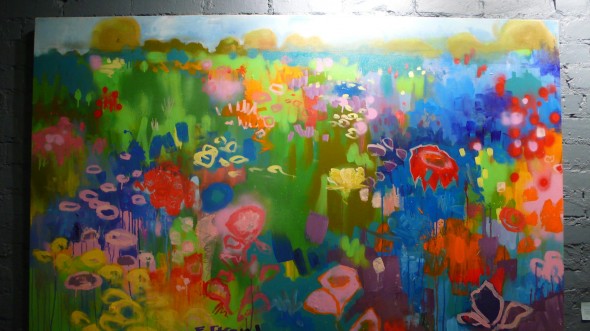 {Fritha Strand painting}